---
---
Farm Fresh Nuzveedu mangoes
Banginapalli mangoes are originated in a village named Banaganpalle and it is named after that village.It is mostly fiberless and large size with firm flesh and a small nut.
It is considered as one of the best dessert mangoes in the country.
This mango is sweet and aromatic and most importantly without any scar or dot on it.
Quantity: 1 Box (3 Kgs)Mangoes
Form Fresh : Rs.580/- Offer : Rs.480/-
Note:: Prices are inclusive of delivery fee.
Out of stock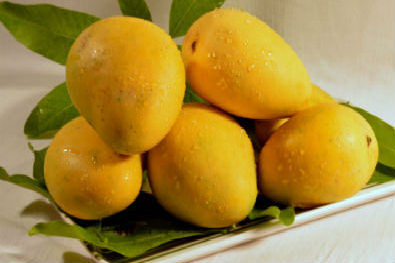 Note
*Shipping extra. Based on your location
We deliver to all major cities of India, However please check with our customer care at
nuzveedumangoes@gmail.com
for further details. In case, we are unable to deliver to your destination we shall refund the amount. Mangoes are perishable goods, we cannot guarantee specific uniform quality though our effort will be to provide quality product.